The Mortified Sessions
In 2011, we teamed up with Sundance TV to create an offbeat interview series, The Mortified Sessions, that invited various artists and innovators to unearth their childhood mementos in an attempt to discover, are the secrets of success buried in the pages of our past? During the course of its 2-season run, the series earned praise from The Boston Globe, Entertainment Weekly, Huffington Post, Fast Company, NPR, TV Guide, and People.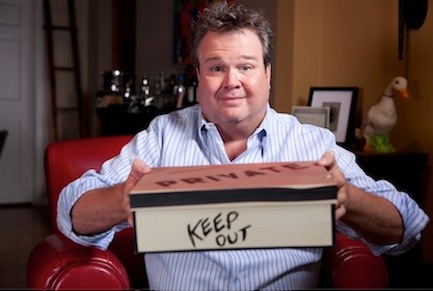 Eric Stonestreet on The Mortified Sessions (credit Carl Bringas)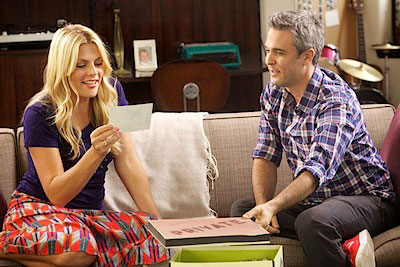 Busy Phillips on The Mortified Sessions (credit Chris Ragazzo)
Series FAQ
Q: Is the series like the stage show?
A: The Mortified Sessions is an interview series– it is not an adaptation of our stage show but rather a companion piece. Different name. Different format. To watch an adaptation of our stage show, catch our film, Mortified Nation or our miniseries, The Mortified Guide. Both are on Netflix.
Q: Where can I catch episodes?
A: It resurfaces now and then on TV or streaming services in various countries. But for the most part, the main place to find both seasons is on iTunes.
Q: Who appeared on the show?
A: SEASON 1: Eric Stonestreet, Ed Helms, Bryan Cranston, Cheryl Hines, Nick Offerman, Megan Mullally, Blake Mycoskie, Mo'nique, Paul Feig, Alanis Morissette, Jennifer Grey, Ed Burns, Ricky Schroder, Danny Pudi, Will Forte. SEASON 2: Mark Duplass, Busy Phillips, Marc Maron, Gillian Jacobs, Adam Goldberg, Jason Ritter, Tig Notaro, Kristin Bauer, Matt Walsh, Rachael Harris.