Book a Special Event
Want to book an event with Mortified for your organization, conference? While Mortified is selective about where we set up local "chapters" of our stage show, variations of the show are available for special events and private bookings.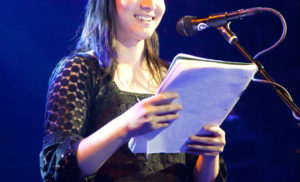 MORTIFIED'S ALL-STARS OF ANGST: 15th Anniversary Tour
A "best of" stage show featuring some of Mortified's funniest material from over a decade and a half of performances. Often followed by Q&A or book signing. Includes a 10-15 min. slot for a local "Most Mortified" contest. Runtime: 80 min.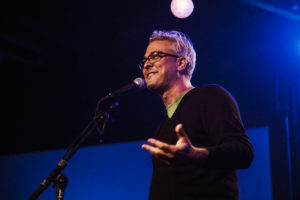 AN AWKWARD EVENING WITH THE CREATOR OF MORTIFIED
Experience a night of laughter and conversation as Mortified founder Dave Nadelberg shares origin stories, interviews guests, screens videos, and invites attendees to participate in an open mic contest to find the "Most Mortified." Often followed by Q&A or book signing. Runtime: 70-90 min. "We shared the shame and laughed until our faces hurt. An absolute hit. A wonderful way to humanize faculty and administrators for students. Can we do it again tomorrow?" -Dr. Kristi Costello, Director, Writing Program, Arkansas State University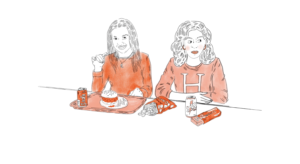 MORTIFIED FILM/TV SCREENING + OPEN MIC
Enjoy a special screening of a Mortified film or TV project (ie. Mortified Nation, The Mortified Guide, The Mortified Sessions, never-before-seen footage). Video is followed by an open mic contest where one attendee is name the "Most Mortified" of your community. Sales of Mortified's books to follow. Ideal for nonprofit fundraisers. Appearance from a Mortified producer optional. Runtime: 2 hours.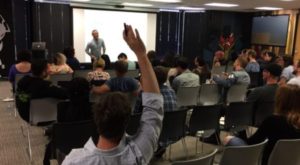 MORTIFIED'S STORYTELLING WORKSHOPS
What are the ingredients of successful stories? How can story benefit your employees? Find out why organizations from Eventbrite to Cartoon Network turn to Mortified for insight into how story can enhance any profession– educators, marketer, publicists, salespeople, lawyers, researchers, and beyond. Details on our Workshops page. Runtime: 90 min.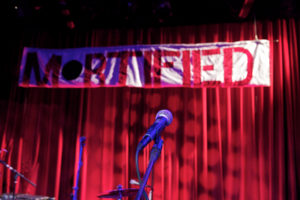 SPEAKING ENGAGEMENTS & PANELS
Want unique insight into diaries? Teenagers? Storytelling? Confessional culture? Mortified founder Dave Nadelberg and artistic director Neil Katcher are both available for presentations at conferences, summits and festivals.
We gladly customize events for your needs. Contact us for details, rates, and availabilities.